Fresca
Digital painting of a Rorschach Test ink blot
Fresca Ink Blot
Digital Painting
Greg Bell of Venables Bell, wanted to create an ink blot brand image for his new Fresca campaign. 
Originally, I was given a photograph of the can and a grayscale ink blot reference. After many rounds of color sketches, we decided to move in this direction. I had to re-photograph the can in-house, so I could get the proper detail and perspective. The next step was painting and retouching the image by hand. This included painting the open pages of the magazine.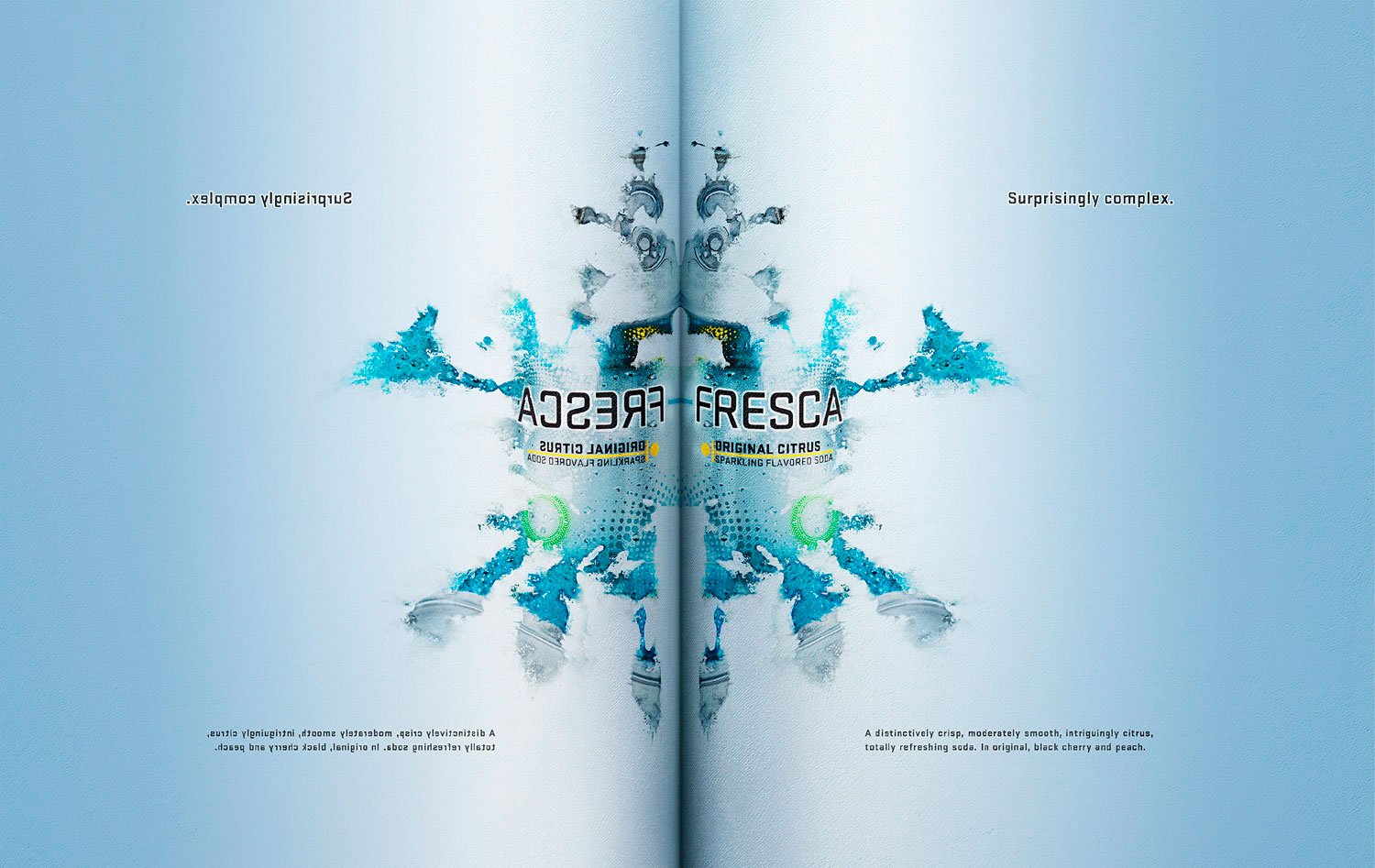 See tutorials and work in progress screen recordings at...
Steve Barrett